11 September, 2021
What are the Major Advantages of Bulk SMS Campaign for Real Estate Business?
Due to the population growth, there is a huge demand for housing and land. Even various technologies are emerging to improve every stage of development in order to ease doing real estate business. This helps to attain a competitive advantage among a lot of competitors. Previously, the real estate agents used to update advertisements mostly in the newspapers to make the users know about the availability of a land or house in some specific locality. But now as the technology has improved, most of the real estate agents are looking for easy and quick processes to reach customers. Here comes the Bulk SMS services which helps a lot for real estate businesses in connecting with their customers easily and promoting their business. Real estate businesses can send SMS to their customers in bulk which saves time as well as updates any important information to the customers quickly.
Benefits of Bulk SMS Campaign for Real Estate Business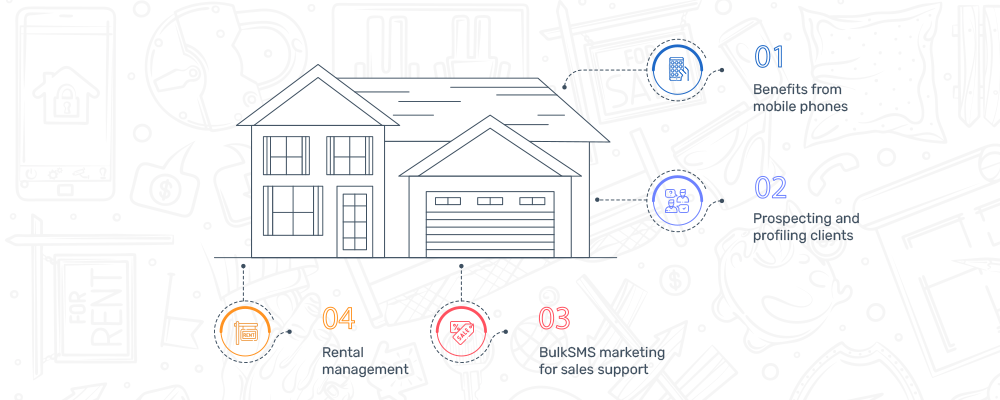 Bulk SMS services should be implemented in every real estate business inorder to increase the sales as well as generate more quality leads. Below are the major advantages of implementing Bulk SMS campaigns for real estate business.
Benefits from mobile phones
The most important support that is available with the Bulk SMS service is its spread in the present market all over the world. Smartphones are the basic requirement of every user all over the world where the organizations have a great benefit to have access to everyone in this world, as all mobile phones do not have any access to social media but almost every user will have access to SMS. Bulk SMS marketing is one the most secure forms of marketing techniques which is available in the present competition as one of the accessible, cheaper, and time-saving ways to connect with a huge group of customers.
Prospecting and profiling clients
SMS marketing is one of the best ways of communicating with the customers, mainly in case of any urgent issues. As most of the real estate agents are showing interest in integration of software into their work to improve efficiency, there is an importance of incorporation of AI in their systems and customer relationship management (CRM). With this the real estate agents will be able to collect data of their customers and send push notifications about any particular flats that they might be interested to purchase. This allows real estate agents to build the customer profile to enhance sales, if there is anything new in the market they will be able to inform the clients quickly. This helps in creating a better name in the market and offers customer satisfaction.
Bulk SMS marketing for sales support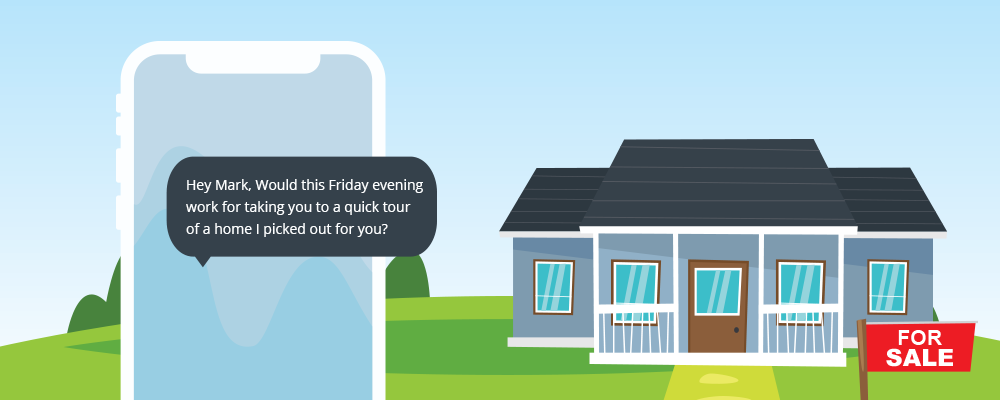 When making a purchase of any kind of property a customer requires to get updated at each and every step of the process. In this scenario, Bulk SMS services and CRM integration will be very helpful. In some situations realtors will be dealing with various customers simultaneously and then this software will be the best solution for handling customers.
Rental management
There are many real estate agents that manage various properties each and every day mostly in the same location or area along with various other real estate agents who are the competitors. Bulk SMS services will be more supportive in this situation. This Bulk SMS service not only assists present customer management but also helps in a greater way after the sales service. It also helps in the day to day operations and of all those properties. In some situations, if there arises any situation like power cut, natural hazard, any renovation which needs to be carried out, the real estate agents may send a SMS message in bulk to the total locality in order to make them aware of a warning that may happen as a future event or an alarm.
Conclusion
Bulk SMS campaigns will provide exceptional results if properly implemented in the real estate business as it helps to to reach the potential customers easily and quickly. Advanta Africa is the most reputed Bulk SMS service provider in Kenya that provides Bulk SMS services with user-friendly features and robust functionalities to improve customer experience. AdvantaSMS helps you to enhance the brand identity as well as connect easily with your customers for a affordable price.