19 November, 2020
Why Bulk SMS Services are Necessary for Every Business?
Mobile-focussed marketing strategies are the best digital marketing strategy because of the ambiguity of smartphones. Bulk SMS is a simple messaging system and a powerful mobile marketing strategy to entice a huge crowd with customized and informative messages. SMS marketing has a remarkable open rate of 98% within three minutes. It is a cost-effective and rapid method to reach out to many prospective potential customers locally or globally to develop your business into a unique brand.
Bulk SMS delivery service is the best solution to generate seamless opportunities in your business niche that the mass text messages reach the global and international businesses to achieve scalable results. Let's look at the benefits of having an efficient bulk SMS service for your dream business.
How bulk SMS services benefit your business?
Quick and Flexible
Bulk SMS is an easy, simple and rapid mobile marketing strategy. It is effective and enables you to deliver SMS to a massive target audience to provide a well-targeted exposure to your dream business. It is a fast method that 94% of the SMS can be read within 4 minutes that isn't boring for the audience and captivates customers to read the precise and informative content. It is flexible and adaptable to the changing market trends that within a matter of seconds your services/products ideas can be promoted effectively.
Average open rates
The average open rate of Bulk SMS is higher than emails which is highly effective and recommendable. The average open rate of Bulk SMS is 98% and the average open time is five seconds while emails have an average open rate of 20% open within eight hours. Thus bulk SMS makes it better which is comparatively higher than emails.
Real-time
Bulk SMS services are real-time that potential customers can contact you from the perfect and precise information provided in the SMS. The message should be small, precise, and attractive enough to track the target audience. The same message is sent to a target audience and it helps in keeping a constant relationship with the customers.
Targeted SMS
The bulk SMS should be highly targeted that you should be able to generate some leads. It is much easier to resell to the existing customers than to acquire new customers. You can target the customers you have already in contact with which is highly effective.
Low Cost and High ROI
Considering the small scale businesses, newspaper ads and TV commercials are not affordable. One of the attractive factors of bulk SMS is that they are cost-effective and customized to the expected customers to reach a large crowd. They have a high return on investment (ROI) and remarkable yield in speculation.
Brand recognition
Bulk SMS is a powerful way to reach out to prospective customers within seconds that could automatically improve sales. As the name of the company and products/services are getting a wider reach, it naturally develops a public image and eventually into a unique brand.
Personalized SMS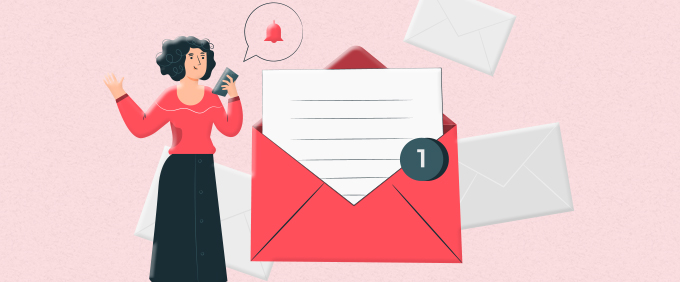 Bulk SMS can be personalized which is highly effective considering the consumer's past purchase trends, socioeconomic factors, demanding products/services, regional factors, etc. Create messages on point and should be able to enhance the experience of the recipient. It should provide an extraordinarily incredible effect on the performance of your marketing campaigns. To get started with personalized messages, first, you need to collect the customer information and additional information about your subscribers. Then you can categorize your customers based on the data collected. Use precise and enticing content to send your personalized text messages.
Regulations to consider in bulk SMS services
There are certain restrictions and regulations for broadcasting and bulk SMS services that you need to keep in mind while doing SMS marketing strategies.
Consider opt-In and opt-out marketing
The consent from your customers is to be considered when you are interested in establishing an SMS marketing campaign. You can only send marketing messages to the recipients only if they have opted-in to receive these messages. For that, they needed to sign up on the pages where opt-in forms are added that they can opt for optional texts and other communications. Ask permission to the users for sending updates and other information regarding services. It is not sure that all customers will opt-in. Mention in the message that they can opt-out anytime.
Follow GDPR guidelines
The General Data Protection Regulation (GDPR) was passed on Friday, 25 May 2018 by the European Union placing strict regulations. GDPR is about how companies use prioritized data protection. For processing personal data, we have operational processes and technical systems. As per the new laws, no businesses should obtain third-party information about customers and can only be obtained with the consent of the customers. Moreover, if a consumer requests the company, they have to delete all the data. The data regarding the customers should be securely managed that the mishandling of the data across the international borders can lead to heavy fines.
Conclusion
A good SMS marketing strategy like bulk SMS helps your business to deliver your personalized message to the right audience anywhere on the globe to keep your business on track. Advanta Africa is the best Bulk SMS Company in Kenya offering customized bulk SMS packages, efficient bulk SMS gateway to enhance effective communication with the target audience eventually creating a unique brand identity. Contact us to know about our features!